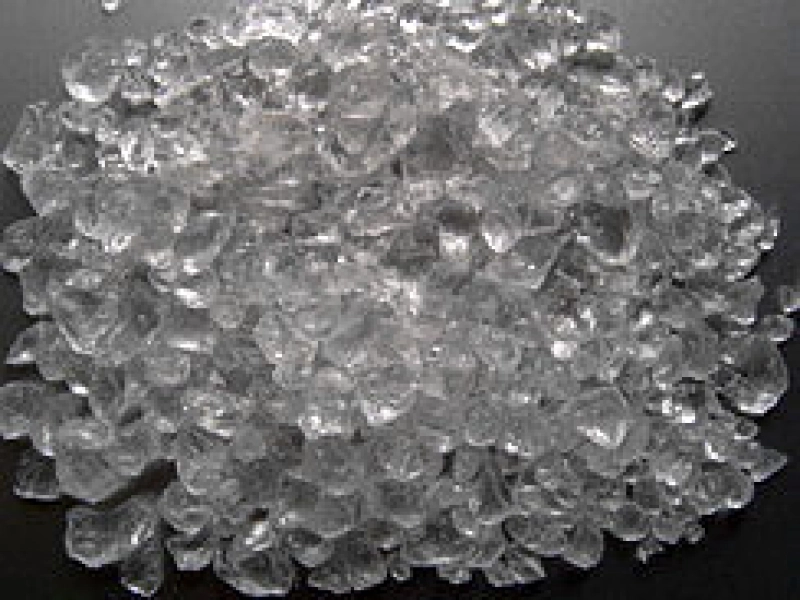 Glass Granules | Glanulates clear 2-4 mm
The glass granules 2-4mm clear offer a high degree of purity and contain no foreign substances.
The exclusive and high quality bulk glass stands out with a brilliant glittering and rounded glass grain and looks very similar to rock crystals.
DESCRIPTION:
Material: mostly borosilicate glass
Surface: broken, smooth, not sharp-edged
Finish: also available surface colored as colored glass granules
Confectioning: gladly, according to customer requirements
Bulk density: 1l bulk volume equal to approx. 1.50kg
PROPERTIES:
industrial quality, clean, without foreign substances
almost endless weather resistance
self-cleaning by natural or artificial sprinkling
practically no moss or algae growth in the free space, due to the pore-free
glass surface
beautiful, rounded grain with high gloss level
glitter effect
recyclable without special processing
he glass granulate is also surface colored at DECO STONES according to customer requirements - in almost all RAL colors.
We are pleased about your interest in a cooperation with DECO STONES Import/Export.
In order to grant you our interesting dealer purchasing conditions, please fill in the registration form.
Your account will be activated automatically if you have a VAT ID number and enter it there. Otherwise, the account will be activated manually after checking your details.  
SERVICE-PHONE: +49-

5302-930320
– we will be happy to advise you