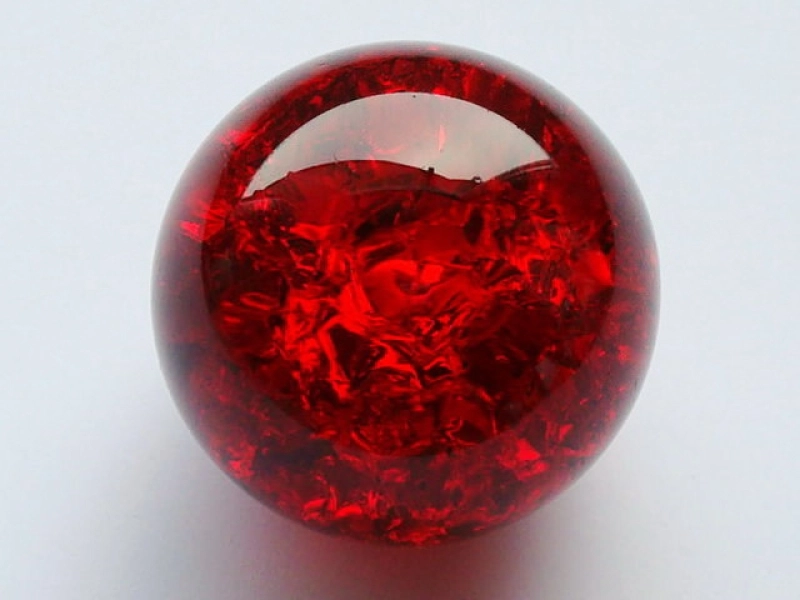 Kristallglaskugel 70mm, rubinrot - Splittereffekt, oberflächeneingefärbt
High quality crystal glass balls in the size 70mm ruby red with splitter effect is perfectly rounded with a polished surface. They refract with light to provide a stunning look. Order these crystal balls for decorations from Deco Stones in fascinating colors.
| | |
| --- | --- |
| Material: | Crystal Glass, Transparent, Frost Free, Solid Color |
| Quality: | Highest quality. Perfectly rounded and high color brilliance |
| Surface: | Smooth and polished |
| Weight: | One Crystal Ball 70mm weighs around 470 g |
HÄNDLER - REGISTRIERUNG
Wir freuen uns über Ihr Interesse an einer Zusammenarbeit mit DECO STONES Import/Export.
Um Ihnen unsere interessanten Händler-Einkaufskonditionen zu gewähren, füllen Sie bitte das Registrierungsformular aus.
Die Freischaltung Ihres Accounts erfolgt automatisch, wenn Sie eine Umsatzsteuer-Ident Nummer besitzen und diese dort eintragen. Andernfalls erfolgt die Freischaltung nach Überprüfung Ihrer Angaben manuell.  
SERVICE-TEL.:

05302-930320
– denn wir sind gern für Sie da